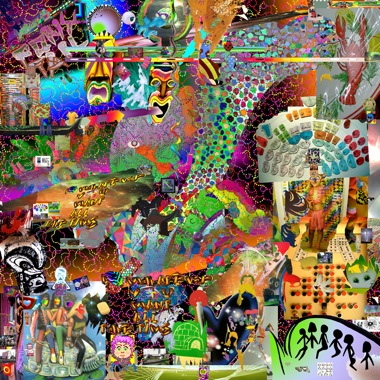 Do Whatever You Want All The Time
Artist
Label
Release Date
2011-04-12
Ponytail:
Do Whatever You Want All The Time
Two years after the beloved LP Ice Scream Spiritual, PONYTAIL return with DO WHATEVER YOU WANT ALL THE TIME, the album named after some free-association-banter Molly slang during last summer's Baltimore Music Festival Whartscape.

Like Ice Cream Spiritual the energy of Ponytail is still alive and full throttle, but on DO WHATEVER YOU WANT ALL THE TIME there is a more sophisticated and experimental approach of the song. This is complex-intellectual pop. It's their most phenomenal album thus far, and I'm not just saying that because I funded this hot piece.