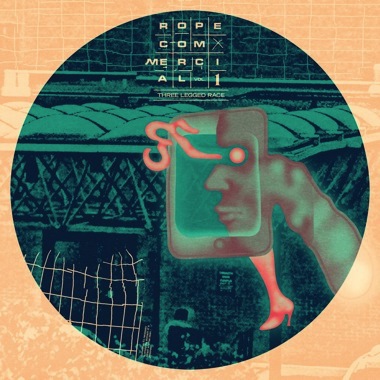 Rope Commercial Vol. 1
Artist
Label
Release Date
2014-05-27
Three Legged Race:
Rope Commercial Vol. 1
The scope of Robert Beatty's hydra-headed art practice has grown into an extreme articulation of unconfined creativity across multiple disciplines. A founding member of 2000's noise outfit Hair Police, as well as visionary illustrator and album-art designer for many of this era's most celebrated underground artists, Robert Beatty records his solo work under the name Three Legged Race. Come May 27, 2014, Three Legged Race will release the first volume of Rope Commercial, a planned series of EPs premiering through the label Underwater Peoples.

Rope Commercial Vol. 1 will be the first Three Legged Race record since 2012's acclaimed Persuasive Barrier (Spectrum Spools / Editions Mego) and Beatty's follow up to last year's video score collection, Soundtracks for Takeshi Murata (Glistening Examples, 2013).