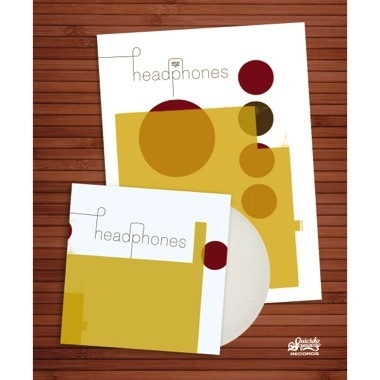 Headphones (Bundle)
Artist
Label
Release Date
2015-05-26
Headphones:
Headphones (Bundle)
+ Pre-order will ship on May 22, 2015
+ Limited edition pressing of 1k copies on white vinyl
+ Double sided insert w/ lyrics
+ Download card includes "Five Chord" as a bonus track
+ 3-color 18" x 24" silkscreened poster was designed by Jesse LeDoux
+ Poster bundle is limited to 200 copies


10-year anniversary LP pressing! Headphones is the new band featuring David Bazan (Pedro the Lion), Tim Walsh (Pedro the Lion, TW Walsh), and Frank Lenz. The self-titled album was engineered and mixed by Jared Hankins in Seattle in the early days of 2005. The band's debut is built wholly from synthesizers (no guitars!), live drums, and the familiar warmth of Bazan's syrupy vocal delivery. Headphones kindly tips their hat to modern stalwarts like Depeche Mode, The Flaming Lips, Kraftwerk, and Radiohead who seamlessly integrated electronics into the fabric of rock and pop music. But here, Bazan and company defy easy assumptions about music made electronically avoiding kitsch and cutesiness, delivering deft arrangements with timeless melodies and uncanny lyrical depth.