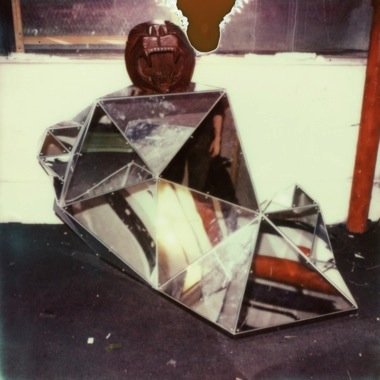 Good Evening Washington D.C., Live at 9:30 Club
Artist
Label
Release Date
2013-11-12
Yeasayer:
Good Evening Washington D.C., Live at 9:30 Club
Yeasayer has seen the road more than the average band. In just three albums they have played well over 600 shows in 5 continents. They've played to 5, they've played to 35,000. Shows have been great, good, bad, and a few just terrible. Gear has been left on tarmacs, computers lost in taxis, fights, firings, bonds broken and made, and fans gained show by show. It's an arduous process being a modern band, but throughout it all Yeasayer has become one of the best touring acts out there.

Good Evening Washington DC, Live at 9:30 Club was recorded on the Fragrant World Tour during a sold out two-night stand on November 14th + 15th, 2012. A fitting location seeing as members of the band used to go to shows at the 9:30 Club when they were teenagers. Much like the band's first live album, Live at Ancienne Belqique, this recording was created specifically with Yeasayer fans in mind.

With that said, over the years it's become evident that the live show, for many, is the gateway to understanding the band, their music, and their varied albums. Sonically shifting record to record, Yeasayer are able to incorporate songs from all three albums into an incredibly cohesive live show. The songs aren't played verbatim. Rather, even for the avid Yeasayer fan, they are transformed in to something fresh and different.

Though this is the first time the band is putting a live event into physical form, the hope is there will be more opportunities down the road as live recording gets more affordable.