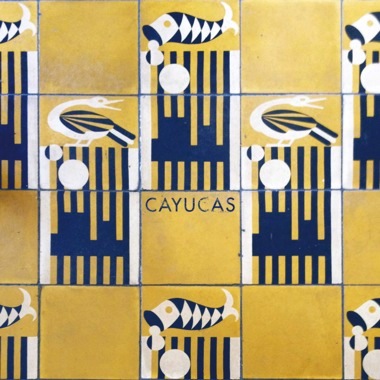 Cayucos b/w Swimsuit
Artist
Label
Release Date
2012-10-16
Cayucas:
Cayucos b/w Swimsuit
No one knows summer like Santa Monica's Zach Yudin.

"Can you hear it comin'?" he asks, at the start of "Cayucos", the opening salvo by his band Cayucas. With a nod to 60's beach blanket pop gems and bonfire folk songs, Cayucas hits the waves runnin', causing involuntary head bobs, finger snaps, toe-taps and the ability to shake your booty like it's strapped to a brand new set of maracas. Producer/multi-instrumentalist Richard Swift deftly captures Yudin's inimitable voice as it echoes through the barrel of the perfect wave. It's a song for the ages for sure.

The B-side "Swimsuit" continues to carry the torch, with its cocktail-lounge organ flourishes painting a picture of young, carefree days spent pining for your summer love. Enjoy just a hint of the party that's still to come, and let Cayucas take you to your inner sanctum where there's always sunshine, and a Pina Colada is always a good idea.

Full length to be released early 2013.