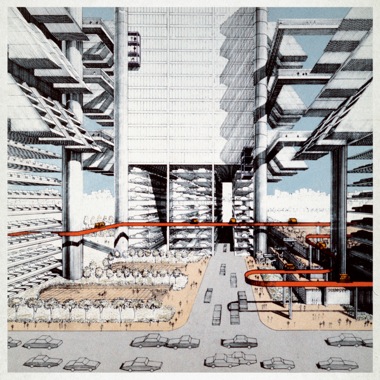 All The Way / Buggin Out
Artist
Label
Release Date
2011-03-08
Nightlands:
All The Way / Buggin Out
Nightlands' David Hartley is in the creative pocket at the moment. On the heels of his lovely Secretly Canadian debut, Forget the Mantra, and at the precipice of Nightlands first-ever live engagements, Hartley gives us the All The Way 7". It's Forget the Mantra's strange lil' bro, doing all sorts of interesting, unknowable shit in his room all night long.

"All The Way" is an ode to pain and reinvention, a joyful noise about hopelessness. Written, recorded and mixed in one day. Like Jeff Lynne floating down Billy Joel's River of Dreams on a drone raft. It's flipside, "Buggin Out," absolutely comes from an obsession with Bo Hansson's Lord of the Rings (1970), the epic Swedish instrumental masterpiece. The skeleton of the track was played live on Hartley's Hammond 144, originally clocking in at almost 16 minutes of synth/organ madness. After some Casio/Korg overdubbing, the piece was chopped to the still-epic, seizure-enducing 6 minutes we have before us.