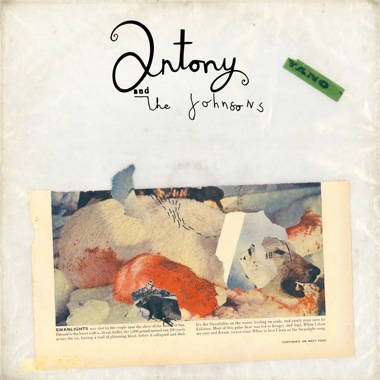 Swanlights
Artist
Label
Release Date
2010-10-12
Antony and the Johnsons:
Swanlights
Antony and the Johnsons will release their new album, "Swanlights", on October 12th in the US via Secretly Canadian. Abrams Image will simultaneously release a special edition of "Swanlights" which will include the CD inside a 144-page art book containing Antony's paintings, collages, photography and writing. The album only version of "Swanlights" on Secretly Canadian will also include the song "Fl├ętta", a duet with Bjork. The album and book are a continuation of Antony's work exploring environmental issues and his connection to the natural world.

While "I Am a Bird Now" was arresting in its simplicity and vision and "The Crying Light" is a masterpiece of austerity, "Swanlights" may be Antony's most wide-ranging emotional work to date. It is a record that is at moments excruciating and tender, and at other times has a wicked gleam to its teeth. Musically it's the most maximal of his work to date. Whereas on "The Crying Light", Antony paired everything back to its most distilled and essential, on "Swanlights" the vines have become overgrown and the sound palette has become more exotic, strange percussive elements, John Cale-esque string drones, heavily distorted guitars and symphonic voicings thread the song cycle together.

"Everything is New" opens the album with subtle piano and an insistence that each moment takes its own breath and is reborn. Strings and bursts of percussion carry the melody as it soars through a cacophonous wilderness. "The title track finds us navigating a primordial and seemingly amorphous plane of expanding guitar tones and an almost Eastern influenced melody, exclaiming the elusive, magical and perhaps ominous, even dangerous majesty of "the Swanlights on the water, on that shining face". On "Thank You For Your Love", he repeats what at first seems to be a simple sentiment and infuses it with a gradually escalating sense of urgency, breaking completely from the 4/4, Otis Redding-esque structure of the song into much more intense. over.

The book is a collection of visual art, thought-provoking dreamscapes composed of paintings, drawings, photography, collage, song lyrics, and writings. Often fragmentary images, these pieces capture liminal states and elements of the unconscious. Some images are reclaimed and reconfigured in order to transcend their previous form. The intersecting mediums inform each other and create an interesting dialogue with Antony's music, his creative muse, and personal mythology.

"Swanlights" is the fourth Antony and the Johnsons album and the follow up to the critically acclaimed smash "The Crying Light" which topped year-end best of lists across the globe in 2009. Antony burst into the international spotlight with his second album, "I am a Bird Now", which won the UK's prestigious Mercury Music Prize.