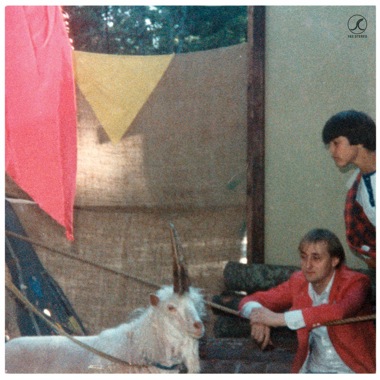 Harvest Of Dreams
Artist
Label
Release Date
2007-11-06
Bobb Trimble:
Harvest Of Dreams
Apart from maybe Jandek and Daniel Johnston, two other souls he could find comfort with, Bobb Trimble displays some of the 1980s' most honest, melancholic and moving American music. It's as if Melvin, Toxic Avenger's hero, had decided to go bedroom recording.

Born August 4, 1958 in Marlborough, MA, Bobb grew up in the Worcester suburb of Northborough feasting on the Beatles and later Bowie, Pink Floyd, and Queen. The music he went on to create wasn't an attempt to replicate the genius of those artists, but to stand alongside them with his own masterpiece of mythical, hysterical songwriting genius.

Bobb and Secretly Canadian are proud to present you with Iron Curtain Innocence and Harvest of Dreams, two releases that will now reach a genuine audience with full reissue treatment. This is great news for rare music lovers, since Bobb's original LPs are highly sought-after collectors items fetching hundreds of dollars apiece! Each CD release contains never before seen photos of Bobb Trimble, the Wormtown scene, and restored and fully realized artwork. In addition, each CD will feature bonus tracks from their respective recording periods. LP buyers won't miss out on these tracks, since each LP version includes a coupon for free MP3 download of the album -- including the bonus tracks. Enjoy.