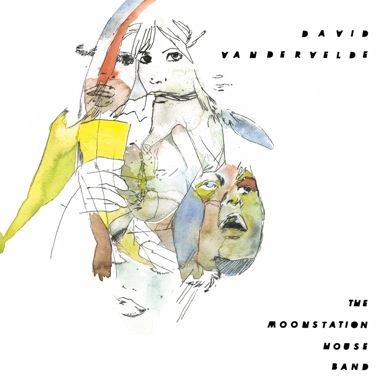 The Moonstation House Band
Artist
Label
Release Date
2007-01-23
David Vandervelde:
The Moonstation House Band
David Vandervelde appeared before us one hot summer day like a dynamo. The sound we heard coming through in stereo was that of our coming-of-age years screaming back at us - a faithful reminder that our beauteous days of bowing before pin-up rock stars and carving iconographic logos on desktops and in famous treetrunks have not passed us by. No, David Vandervelde is here to remind us that the truest, most primal and addictive properties of rock n' roll are ageless. Indeed, this Chicagoan (by way of the dunes of West Michigan) started recording this debut full-length at age 19 yet he shows the maturity and swagger of a man much longer in the tooth. Bearing an immediate resemblance to Marc Bolan and David Bowie, deeper listening rewards the listener with a much broader musical universe.

The Moonstation House Band album captures the highlights from his two-year immersion in Jay Bennett's Clubhouse - as Vandervelde refers to the studio in Chicago - where he isolated himself to record this record virtually on his own, using the former Wilco multi-instrumentalist's studio as a big toy instrument, enjoying access to much of the same gear as used on Yankee Hotel Foxtrot and Being There. Self-taught on guitar, drums, bass, piano, synth, and other studio tools, the listener can hear that Vandervelde is an adventurous artist, who embraces classic rock songwriting and whose spirit is just banging at the door to get unleashed.