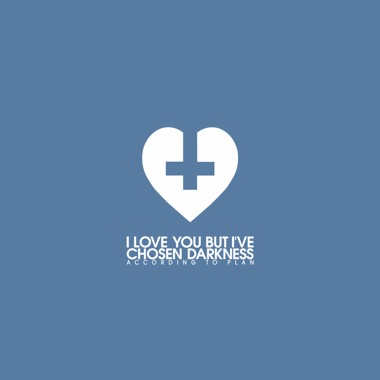 According to Plan
Artist
Label
Release Date
2006-07-11
I Love You But I've Chosen Darkness:
According to Plan
Not a band to sit still, our favorite Austinites, I LOVE YOU BUT I'VE CHOSEN DARKNESS have emerged from the big state by crossing the country several times over in support of "Fear Is On Our Side" and now releasing the first single from the record, "According to Plan."

Described by Res Magazine as an "ethereal anthem with a great bass hook and gently chiming guitars" (Res Magazine), the song transcends and destroys the generational gap that plagues so many bands these days who were influenced Joy Division and New Wave hookery.

The single also includes the Fear Is On Our Side out-take, "Close To Here," and the newly recorded piece, Better Strangers.