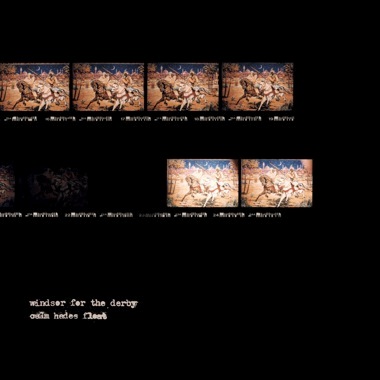 Calm Hades Float (reissue)
Artist
Label
Release Date
2006-08-22
Windsor for the Derby:
Calm Hades Float (reissue)
Originally released in 1996, Calm Hades Float is a timeless record that sounds like a dream collaboration of Martin Hannett and Brian Eno. Snaps of electronic drums collide with warm hum and reverb-drenched guitars on this ambitious release recorded by Adam Wiltzie of Stars of the Lid. This re-release also contains the '+/-' flexi that came with the first 750 vinyl copies, along with 2 previously unreleased live tracks.

Originally released on the legendary Austin label Trance Syndicate.