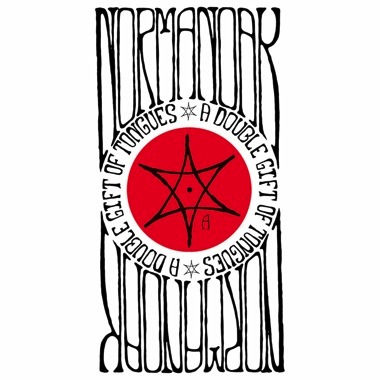 A Double Gift of Tongues
Artist
Label
Release Date
2007-02-20
Normanoak:
A Double Gift of Tongues
Chris Barth re-emerges with A Double Gift Of Tongues to share once again Normanoak's mysterious fibrillation of heart and lung. Unbound from his share of duties with The Impossible Shapes, Barth chronicles a world "of acorns, blood, and sacrifice; of the holy hexagram of intertwined triangles; of the holy books writ in the sands of madness; Of the language behind language and the seeds of the unspeakable."

Barth's ability to chew up, unbuckle, and alternate between sanguine sanctity and life's whimsical playfulness has never shown itself in a purer light than throughout the 14 song landscape of this limited vinyl release. Fans of the inwardly mobile mysticism of Donovan or the soul damaged guitar skree of George Brigman's Jungle Rot in its most minimal state should book their ticket to A Double Gift Of Tongues immediately.