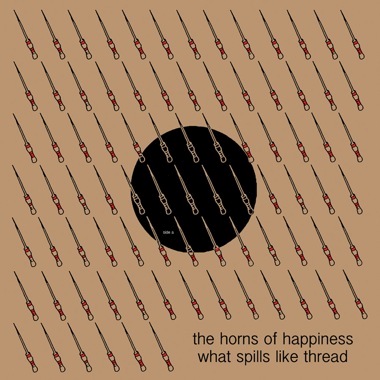 What Spills Like Thread
Artist
Label
Release Date
2007-03-06
The Horns of Happiness:
What Spills Like Thread
Horns Of Happiness provide the two sides to the second half of their newnew sound with "What Spills Like Thread". With the follow-up 12" to last year's "Would I Find Your Psychic Guideline", they're now navigating the waters of hypnotic, organ-driven thump rock. On this record, the HoH have expanded into a trio, with new member Elaina Morgan providing the bottom end to the disjointed fuzz of Aaron Deer and Shelly Harrison's organ/drum combo. Played out in two extended jams, side A evokes ESG on the dance floor with Can at an absinthe-fueled afterparty, while side B is a woozy pop-drone undulation.