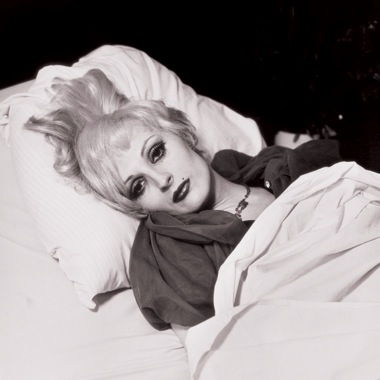 The Lake
Artist
Label
Release Date
2004-11-02
Antony and the Johnsons:
The Lake
Conceived as an introduction to Antony & the Johnsons' new full-length I Am A Bird Now (due 2/1/05 on Secretly Canadian), The Lake consists of three songs, including the lead-off single to I Am A Bird Now. The song is "Fistful of Love" and is Antony & the Johnsons' finest work to date. Featuring a scorching horn section and the legendary Lou Reed on vocals and lead guitar, the song's clear star is Antony. His lead vocal performance is bone-chilling. Reminiscent to that of the late Otis Redding, he sings: I accept and I collect upon my body, the memories of your devotion. I feel your fist. And I know it's out of love. He shifts from a tremble to a wail — a tempest of emotion. Antony and Reed are no strangers to one another. As a member of Reed's band, Antony accompanied him on his 2003 world tour as a vocalist. There Antony was featured as the lead vocalist on the Velvet Underground classic "Candy Says" as well as Reed's solo classic "Perfect Day". These performances are documented on Reed's latest double-live album Animal Serenade. Antony also contributed vocals for Reed's most recent album, The Raven.

The Lake also features two previously unreleased songs. Starting off with the spare "The Lake," on which Antony breathes new life into a poem by Edgar Allan Poe. An in-concert favorite, a live version of this song was also featured on Devendra Banhart's Golden Apples of the Sun new folk compilation (Bastet) from earlier this year. Less orchestrated than Antony & the Johnsons' self-titled debut (recently re-released by Secretly Canadian on July 20, 2004), it shows a confidence & maturity that many fans in New York City have grown to love in his work. Closing with "Horror is Gone," Antony plays his darker imagery against a backdrop of hope.