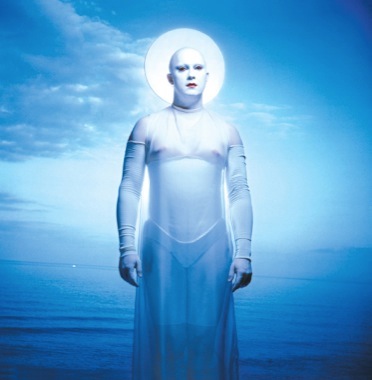 Antony and the Johnsons
Artist
Label
Release Date
2004-07-20
Antony and the Johnsons:
Antony and the Johnsons
Antony and the Johnsons present chamber cabaret in darkest blue, creating music that is highly dramatic, emotional, and lyrical. Compared to everyone from Nina Simone to Lotte Lenya, Antony's voice is hauntingly evocative. The Johnsons, an ensemble featuring a string trio, piano, bass and drums, lay a foundation of lush yet minimal orchestral arrangements. Antony & the Johnsons is a reissue of the group's debut album, which was originally released in 1998 on the London-based label Durtro, which is run by David Tibet of Current 93. It was followed by the EP I Fell in Love with a Dead Boy EP, which includes a cover of David Lynch and Angelo Badalamenti's "Mysteries of Love." Antony accompanied Lou Reed as a part of his band on his 2003 world tour, on which Antony sang lead vocals on the Velvet Underground classic "Candy Says". It, as well as several other songs on which Antony sings back-up vocals, was documented on Reed's latest double-live album Animal Serenade. Antony also contributed vocals for Reed's most recent album, The Raven.