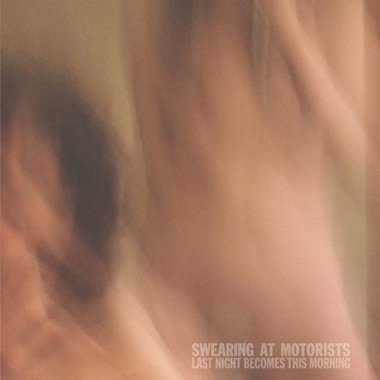 Last Night Becomes This Morning
Artist
Label
Release Date
2006-02-07
Swearing At Motorists:
Last Night Becomes This Morning
With their first album since 2002's critically acclaimed This Flag Signals Goodbye, Swearing at Motorists return with a career-defining album. Last Night Becomes This Morning is frontman Dave Doughman's indie version of "Running On Empty". It was recorded on the road, between and while on tour in various locations - at soundchecks, in hotel rooms, rehearsal halls and on the bus (listen closely for the engine whine and the gears change). It is an album about two artists in love and how their craft keeps them apart. Last Night Becomes This Morning is a record of transition - and the confusion, discovery and understanding with which it comes. It is about a self-perpetuating myth. Where "Running On Empty" told of the battle to cope with fame & fortune, Last Night... chronicles the struggle to live life on the road in spite of lack of fame or fortune. In place of the sold out arenas its live sound comes in busking in an empty Berlin subway station - exile on Gipstraße. Dubbed the Two-Man Who by many a rock critic, Swearing at Motorists is an everyman record for the inner superman in all of us. File next to Thin Lizzy, The Replacements and Spoon. This needle-drop instant classic is the perfect Valentine's Day gift.