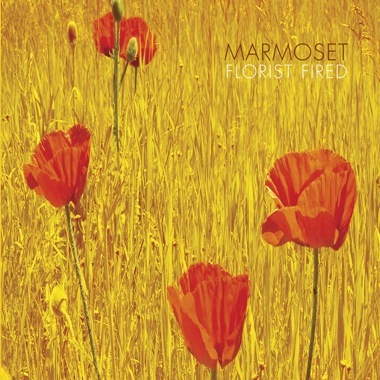 Florist Fired
Artist
Label
Release Date
2007-07-24
Marmoset:
Florist Fired
Five years is a long time. Five years is an excruciatingly long time for a band like Marmoset, who reside in a city referred to-often derisively-as Naptown. Somehow this band has managed to bottle into one album all of the idiosyncrasies and pathos that have made them the critically-acclaimed band we all love. Merging the Swell Maps-inspired tumultuous clamor of their debut EP Hiddenforbidden, the addictive two-minute anthems on Today It's You, and the epic joyful dirges from Record in Red, Florist Fired has it all.

Although principal songwriter Jorma Whittaker possesses an encyclopedic knowledge of Beatles-esque melodies, Florist Fired leaves listeners with the unmistakable feeling that Marmoset owes much more to a Richards-led Stones swagger- without the budget or access to premium pharmaceuticals. In contrast to the seemingly lecherous, self-loathing Whittaker gems, guitarist Dave Jablonski offers up detached ethereal odes like a man with his head truly in the clouds.

The idea of being a traditional, functioning band has never quite caught on with Marmoset. Their live shows and behind-the-scenes breakdowns are spiritually aligned with the likes of Brian Jonestown Massacre; but unlike BJM, the music you hear from Marmoset is pure sound vérité. No need for a ballyhoo project like Dig!- although the tales Marmoset could tell would certainly make for riveting viewing. Until the public is ready for such a trip into the madness, tension and ecstasy that is Marmoset, Florist Fired will serve quite nicely as their chariot on the road towards canonization .