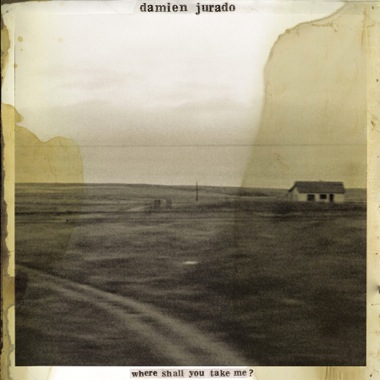 Where Shall You Take Me?
Artist
Label
Release Date
2003-03-18
Damien Jurado:
Where Shall You Take Me?
Damien Jurado is the sort of songwriter who straddles rock's past and future, and with each record contributes a new chapter to an ever-fruitful body of work. His latest offering Where Shall You Take Me? is his fifth full-length, and is a beautiful collection of ten Raymond Carver-esque vignettes terror and bliss in Middle America. Two decades after Springsteen's Nebraska, Jurado puts the darker, more complicated side of the heartland back on the map with his tales of young love (some requited; some not), innocent fun and bloodshed. Mostly acoustic with very sparse band arrangements — with the notable exception being the old live favorite "Texas to Ohio," which sounds like a Scarecrow-era Mellencamp hit — Jurado has the songwriting talent that turns back the hands of time and places the listener in a timeless place in which his tunes sound like they've been floating around and passed down from generation to generation, not unlike Gillian Welch, Richard Buckner or Lucinda Williams.