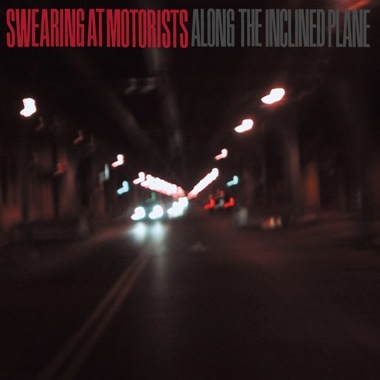 Along the Inclined Plane
Artist
Label
Release Date
2002-04-02
Swearing At Motorists:
Along the Inclined Plane
In the year and a half since Swearing at Motorists released Number Seven Uptown in 2000, the band has played over 200 shows in North America and Europe and has developed the reputation of being one of the most energetic and charismatic American bands, both on stage and on record, around today. Dubbed a veritable ?wo-man Who?by more than one critic, this Dayton, Ohio twosome ?fronted by singer/songwriter Dave Doughman ?brings to mind Twin/Tone-era Replacements and early Elvis Costello for their ability to translate their legendarily venomous and soulful live show to record. This new five-song EP, Along the Inclined Plane, is the perfect segue into the band? next full-length album This Flag Signals Goodbye (out 6/4/02). Recorded by Brian McTear in Philadelphia, Pennsylvania (except ?an? Help Ourselves?which was recorded by Doughman at the House of Hits, Dayton, Ohio), it is vintage Motorists ?a perfect combination of compact stadium rock vignettes with deeply intimate love songs, such as Steve Earle? ?? Still In Love With You? on which Doughman performs solo with just acoustic guitar and voice.