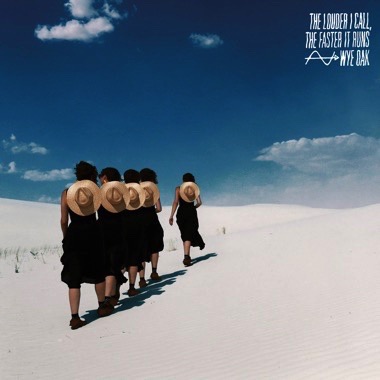 The Louder I Call, The Faster It Runs
Artist
Label
Release Date
2018-04-06
Wye Oak:
The Louder I Call, The Faster It Runs
Louder is the third record that Wasner and Andy Stack, who launched Wye Oak in Baltimore, have made while living in separate cities-she in Durham, North Carolina, he in Marfa, Texas. They flew to one another for a week or so at a time, hunkering in home studios to sort through and combine their separate song sketches. These shorter stints together produced less second-guessing and hesitation in their process, yielding an unabashed and unapologetic Wye Oak. They discarded past rules about using just guitar or keyboard to write a record, instead funneling all those experiences and experiments into perfectly unified statements. The result is the biggest, broadest, boldest music they've ever made. The title track is a coil of anxiety and exuberance, its verses and chorus sweeping into cascades of magnetic harmony. By the time the song ends, it feels like a real pop anthem, a spell to be shouted against the ills of our world.

The Louder I Call, The Faster It Runs arrives at a time of immense doubt, when our personal problems are infinitely compounded by a world that seems in existential peril. The Louder I Call, The Faster It Runs is a powerful reminder to keep calling, to keep trying, no matter the peril it poses.