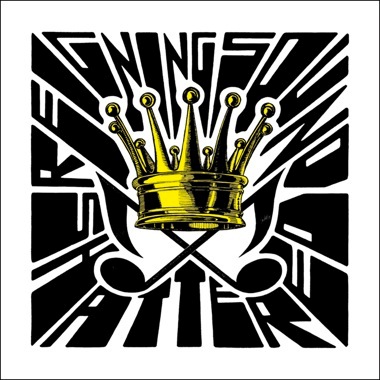 Shattered
Artist
Label
Release Date
2014-07-15
Reigning Sound:
Shattered
Shattered will be Reigning Sound's first album for Merge and the first full LP by the group since 2009's Love and Curses.

The band's principal songwriter/member is Greg Cartwright, who's been leading the shifting cast of characters since 2001. You may be familiar with some of the band's work, as this album is preceded by five studio efforts as well as numerous EPs and live records. Or perhaps some of Greg's other projects have been on your musical radar: The Oblivians, Parting Gifts, Compulsive Gamblers, 68 Comeback, Deadly Snakes, Detroit Cobras.

Regardless, as far as Reigning Sound is concerned, this is as good a place to start as any because through many line-up changes and mood swings, the central, constant feature is the way Greg writes songs.

The album was recorded at Daptone's Brooklyn studio (where drummer Mikey works in the office) and masterfully engineered by Wayne Douglas. The recordings are warm and punchy, a mixed bag of rockers, ballads, and something in between. There are only 11 songs on the album, but the band reckons it's just right.