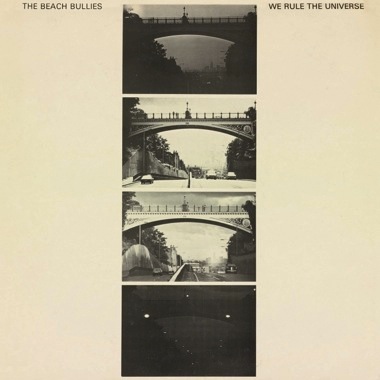 We Rule The Universe
Artist
Label
Release Date
2015-10-30
The Beach Bullies:
We Rule The Universe
In January of 1980, James Smith's band, The Containers (which, at one time, featured his friend Robyn Hitchcock of The Soft Boys on guitar) suddenly broke up and he was left on his own. "Sod it!" he thought. Armed only with his guitar, a drum machine and his flatmate's girlfriend, Jill Fricker, to sing backup vocals, he forged ahead with his new project: The Beach Bullies.

The Beach Bullies somehow manages to sound simultaneously classic and exceptionally ahead of their time, characterized by alternating vocals and a minimal aesthetic reminiscent of their contemporaries The Television Personalities and Young Marble Giants, as well as acts that would come later, such as The Vaselines, The Pastels, and Small Factory.

This LP presents their long out of print original album, along with a digital download of previously unreleased demos and rough mixes intended for a follow-up release that never came to fruition. The liner notes also include previously unreleased photos of James and Jill from the time of the recordings, along with witty anecdotes from James himself, giving the full scoop on how this unique record came to be in the first place.