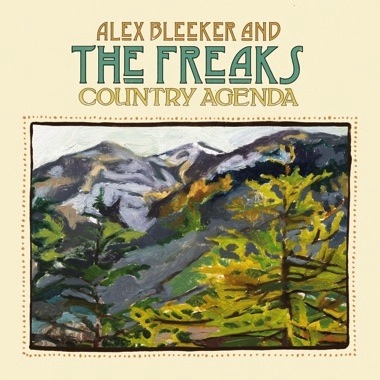 Country Agenda
Artist
Label
Release Date
2015-10-16
Alex Bleeker And The Freaks:
Country Agenda
Jersey-bred songwriter Alex Bleeker first started making solo music under the guise of Alex Bleeker & the Freaks​, gathering together his friends and like-minded players to fill out his sometimes dreamy, sometimes heavy-hearted tunes. While splitting his time between writing solo songs and his duties as bass player in breezy indie band Real Estate, Bleeker eventually crafted two separate albums of material with his able-minded Freaks, a low-key self-titled release in 2009 and a more full-bodied 2013 record entitled "How Far Away".

The second album found Bleeker's deceptively passionate songwriting at the core of what came on as a rather unassuming collection of country-tinged rockers, with wispy vocal harmonies and burning organ leads wrapping around simple but unrelenting melodies. Informed by a deeply-studied fixation with audience-recorded tape trades, parking lot culture and the entire cannon of roots rock history, Alex Bleeker & the Freaks serves as both a continuation and an update to the road-ragged, hard working American party band.