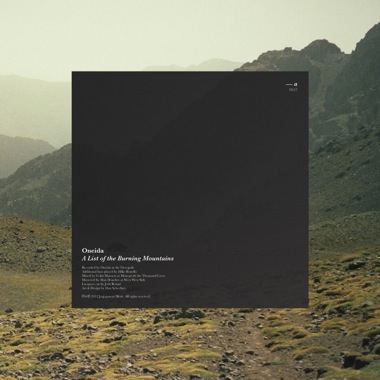 A List of the Burning Mountains
Artist
Label
Release Date
2012-11-13
Oneida:
A List of the Burning Mountains
A List of the Burning Mountains is the latest studio album by Brooklyn psych/noise/kraut godfathers Oneida. It was recorded at the Ocropolis, the band's longtime studio, and is a powerful, sweeping gesture that evokes the storied history of that space and Oneida's dedication to a diehard independent music and art community.

Burning Mountains is less a traditional album than a tiny sip from an endlessly roiling sea. Oneida is known for long-form improvisatory performances and collaborations; this release serves as a concentrated blast from a wholly unique band known for 12-hour live, improvised performances and multi-day recording sessions.