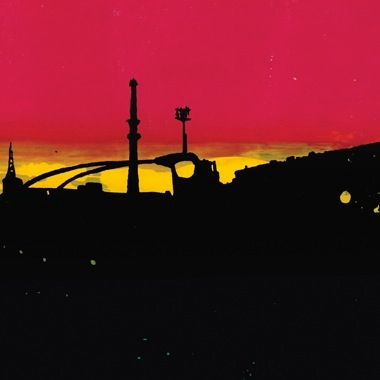 Albatross b/w Four Long Lines
Artist
Label
Release Date
2010-02-09
The Besnard Lakes:
Albatross b/w Four Long Lines
A standout track and the first single from Montreal's The Besnard Lakes' upcoming longplayer, The Besnard Lakes Are The Roaring Night, "Albatross" has all the swagger of a Stevie Nicks-led Fleetwood Mac classic or Roy Orbison reimagined as a rollicking, snakeskin-booted Mazzy Star -- dousing it all in gas and throwing the match as we hear its tale of Vancouver's skid row and its inhabitants.

On the flip we find "Four Long Lines," a non-album cut that not so much exists within the dark grooves of the vinyl as it does float just above the stereo, embodying the extraterrestrial encounter the song cryptically details. "Saw an alien/On the street/At dawn...Saw Aliens/In the sky/Called out to them, " breathes Jace Lasek's otherworldly falsetto, which stays just beyond definition skating on top of what could be a basement-tape lost cut from Eno's Another Green World.