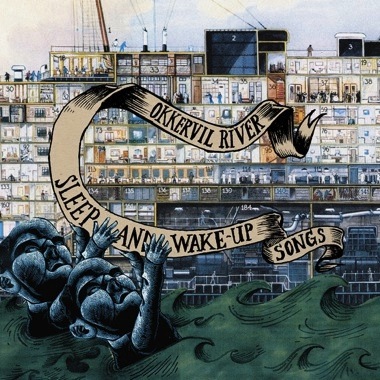 Sleep And Wake-Up Songs (Deluxe Edition)
Artist
Label
Release Date
2015-04-18
Okkervil River:
Sleep And Wake-Up Songs (Deluxe Edition)
Sleep and Wake-Up Songs is now being rereleased for Record Store Day, it's first time pressed ever on vinyl. Including a demo of the EP track "You're Untied Again" and the never before released song "Knocking Myself Out," the EP reveals Okkervil River in-between the monumental albums Down The River of Golden Dreams and Black Sheep Boy. Band leader Will Sheff looked back to this EP, remarking, "I can hear in it somebody who is actually getting comfortable with singing, with playing the guitar, with letting music happen naturally."

On the reflecting about the title, Sheff recalled "there's something about your mind that's especially flexible when it's in that weird half-asleep/half-awake phase - ideas can glide in more gracefully." Okkervil River present a small collection of more meditative songs, Sleep and Wake-Up Songs is just a station on your way; it knows it's not your lover. It's a little shed, a lean-to constructed on the banks of some shaded stream between mountains. There is peace and quiet here. There's a Les Paul resting against a fallen bough, but there are few loud noises, little reason to panic. The smell of cedars hangs in the air. There's a strange chill.