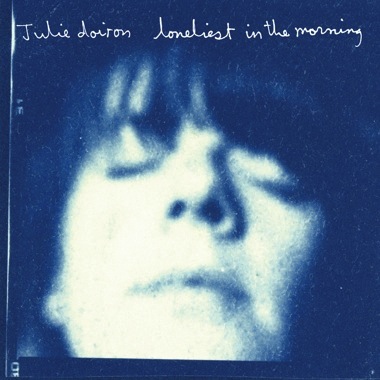 Loneliest In The Morning
Artist
Label
Release Date
2008-07-22
Julie Doiron:
Loneliest In The Morning
Originally released in 1997 by Sub Pop, Loneliest In The Morning was Doiron's second solo release and her first release as Julie Doiron (having dropped the moniker Broken Girl). This re-issue comes complete with three bonus tracks: "Second Time" from split 7" with Snailhouse and the tracks "Who Will Be The One" and "Too Much" from the 7" release Doiron recorded with the Wooden Stars. Loneliest In The Morning — an album Pitchfork described as "catchy enough to knock Liz Phair upside the head" — is a critical piece to the Doiron catalog and given the wonderful relationship Doiron and Jagjaguwar have forged over the last decade, this re-issue is particularly significant.

Julie Doiron began her career in music in 1990 at the age of 18 in Moncton, New Brunswick, Canada playing bass in Eric's Trip, a folky yet psychedelic band that were to become the undisputed underground darlings of Canadian music. Eric's Trip were the first of many maritime Canadians signed to Sub Pop and found international recognition, releasing several albums and touring widely. Following 1996's Purple Blue, Eric's Trip announced their breakup and Julie Doiron embarked on her solo career, first releasing songs as Broken Girl and soon under her own name starting with Loneliest In The Morning, which was recorded in Memphis, TN with producer Dave Shouse of the Grifters. She has released seven full-lengths and three EPs, including the Juno Award-winning Julie Doiron & the Wooden Stars album.