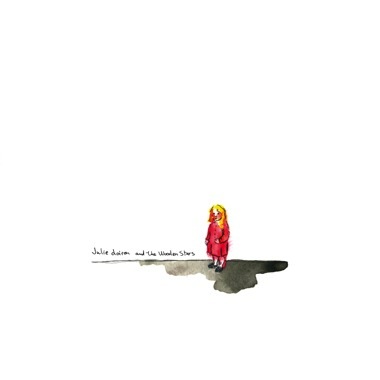 s/t
Artist
Label
Release Date
2002-10-01
Julie Doiron and the Wooden Stars:
s/t
After a solo album on Sub Pop (her home for the previous decade with Eric's Trip), Doiron found a good home in Tree, for whom she first released Will You Still Love Me? As the inaugural EP, it was also a creative spring-board for Doiron, a mini-album that has endured as a fan favorite. Adored for its sparse, no-nonsense demeanor, the EP offers a first glimpse at what has become Doiron's signature style, the moody union of vocals and guitar whose unified tone both expresses and evokes a timeless longing for a comforting, primal maternalism.

From that understated gem she launched right into her most critically-acclaimed and accessible album, Julie Doiron and the Wooden Stars. Ottawa-based quartet the Wooden Stars played as the back-up band and helped Doiron step out of her solitary, introspective robe and venture into a more urgent and upbeat, albeit still relatively spartan, direction. Combining elements of rock and jazz-a la Joni Mitchell's early '70s work-Julie and the Wooden Stars somehow translated the coldness of the Canadian winter into one of the warmest and most tender records to be produced in the Eastern province in years.