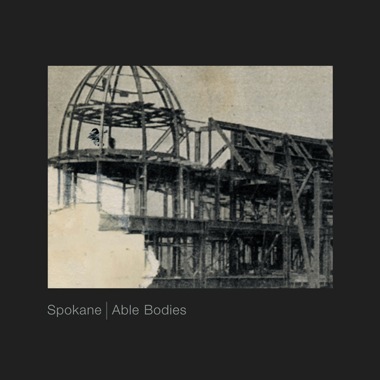 Able Bodies
Artist
Label
Release Date
2002-05-07
Spokane:
Able Bodies
Able Bodies is Spokane's fourth release in the brief space of 2 years. The most accomplished, varied and haunted of their recordings to date, it is a darker, more dynamically textured departure from the subtle arrangements of 2001's The Proud Graduates, all the while retaining the signature stillness that pervades the band's work. Bringing to mind the resonant and brittle ambience of the 4AD label in its heyday, these intricate and deliberate compositions accumulate an impression of what the London Sunday Times calls Spokane's "uniquely sinister beauty".

One night, midway through the production of the record, the band's car lost control and twice overturned on the interstate mid-way between Richmond, Virginia and Indiana. The members of Spokane narrowly escaped serious injury. However, the incident left an indelible effect on the band and their recording. The album title and the title track were conceived and written the following week, exploring a sentiment of displaced vitality, the seeming unpredictability of fortune and misfortune, and the close link between fate and dislocation.

Spokane is composed of songwriter/singer/guitarist Rick Alverson, drummer/vocalist Courtney Bowles and violinist Karl Runge. Able Bodies was recorded by Dan Burton (of Early Day Miners and Ativin) in Bloomington, Indiana in December of 2001. Cellist Molly Kien and violinist Maggie Polk, who contribute to Spokane's string section for this record, also play with Papa M.