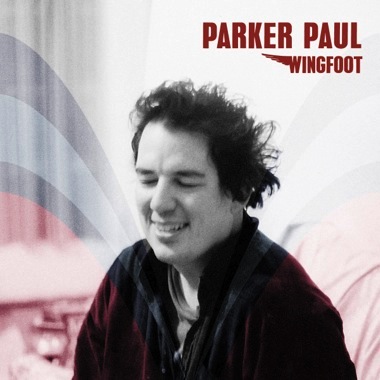 Wingfoot
Artist
Label
Release Date
2001-10-08
Parker Paul:
Wingfoot
With Parker Paul's debut full-length Lemon-Lime Room, many wondered if the piano man wouldn't be consigned to the awkward yet prestigious league of musicians' musicians--that cadre of the pop intelligentsia which includes the Harry Nilssons, Randy Newmans, Todd Rundgrens and Ron Sexsmiths of the world. Each one is recognized for their superior songwriting talent, yet the cash register has never rung for any of them with quite the same frequency as would naturally be suggested by the multitude of airy plaudits they have each garnered. With the unleashing of the second full-length record Wingfoot--the album that no one expected to hear for another five years--Parker Paul has made it clear to the world that he is not a man to sit on his hands.

You should have no illusions. The future for Parker Paul is still unclear. But he is resolute on one thing: not relying on critical acclaim, on ivory towers alone, to spread the word. The masses will come or Parker Paul will fade permanently into obscurity. Lingering in and out of the public's eye, clutching tightly to the consolation prize of being deemed "canonical", will not suffice.

The formula remains the same. Parker Paul writes songs about people whose lives have a real lived-in quality to them. They are not overly beatific, worn-down or damaged as the subjects of most realist songwriters today are. And when Parker Paul's lyricism provides sage advice to the listener, it is accidental, not intentional. Parker Paul is never pedantic. For him, stating the obvious comes natural: "The people who tell lies / About their crappy childhoods / Probably had crappy childhoods."

To really fill out his songs of love, laughter and devotion, Parker Paul enlisted a full band of crack musicians who, performing together, sound like a New Orleans cosmic brothel jazz band. Members include Dan Sullivan (Nad Navillus), Emma Niblett (Scout Niblett), Adam Busch (Manishevitz), Fred Lonberg-Holm (Peter Brotzmann Tentent, John Zorn and Light Box Orchestra), and Jeb Bishop (Vandermark 5 and The Flying Luttenbachers).

Wingfoot was produced by the Schwartz Brothers (Michael Krassner & Busch), and various arrangements were made by Lonberg-Holm.