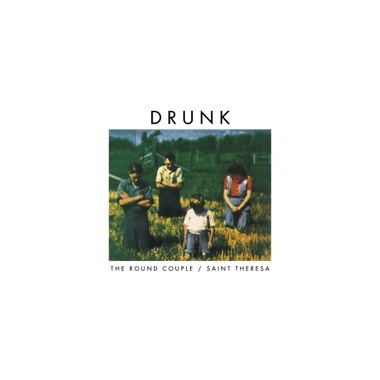 "The Round Couple" / "St. Theresa"
Artist
Label
Release Date
2000-10-23
Drunk:
"The Round Couple" / "St. Theresa"
Cinematically speaking, Drunk is a band that ought to be approached not as a static film, but rather as an ever unfurling serial. Indeed, their many public episodes run like connect-the-dots that express a full range of human discourse all embodied in one unified corpus. There are the manic moments of ferocity and tension release ("Miscellany" from RAISED TOWARD), the beautiful moments of melodic playfulness ("Dorothea" from TABLESIDE MANNERS), the brief stops of satire along the way (their footstomping rendition of "Martyr To The People" from their split 7" with the Young Pioneers), and then there are the rare glimpses into the more contemplative and routine -- and, dare we say, serene -- as found on "The Round Couple", which is the A-side and crown jewel of this new single. And such magic does not go unnoticed. Jagjaguwar artist Patrick Phelan heard an early demo of this Rick Alverson-penned song and quickly recorded it for his debut solo album SONGS OF PATRICK PHELAN, therein beating Alverson to the punch, releasing it before the Drunk-founder could release the song on one of his own records (by either Drunk or his own "more solo" project Spokane). That song can now be heard through its writer's voice, in its writer's house. And thank goodness for that. The B-side is an older Alverson song entitled "St. Theresa" which was recorded in 1995, a very pretty song which shows Drunk at its earliest roots.