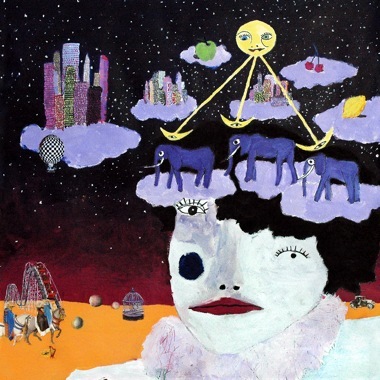 Enter Ghost
Artist
Label
Release Date
2014-11-11
Celestial Shore:
Enter Ghost
Celestial Shore's second album, Enter Ghost, is a directive, a confession, and a confrontation. It's the reflection of its makers - Sam Owens, Greg Albert, and Max Almario - and the followup to 10x, their 2013 debut. It's a rock record, and one with the power to time travel with its instruments intact: the electric guitar, the electric bass, and the drum kit.

This musical skeleton is sentient. It rattled and rolled us here only sixty years ago. We've danced with it. We've dissected it. Celestial Shore's rock, sometimes appended with words like "art" and "angular" (words that could describe all music), has actually wiggled every which way since birth. It starts and stops with both intention and abandon. Sometimes it's saying three things at once. Sometimes it's saying one. It sounds a lot like love.

Recorded in the band's Brooklyn hometown last winter and road-tested on tour with Deerhoof in the spring, Enter Ghost is out on Hometapes this Fall. It begs to scratch its name into every tree... in a forest planted by the Zombies, Hendrix, and the Pixies.

Oh, and "Gloria" isn't about a girl. It's about New York City.