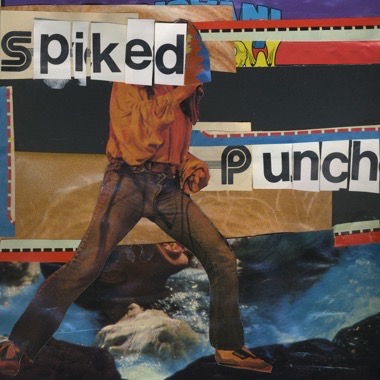 Guinea Pig
Artist
Label
Release Date
2016-11-11
Spiked Punch:
Guinea Pig
Spiked Punch is a new project from 2/3 of Black Dice, Eric Copeland & Aaron Warren.

After the third member Bjorn Copeland relocated to Los Angeles in 2015, Aaron & Eric worked on a Black Dice remix commission for Awesome Tapes From Africa, for artist Aby Ngana Diop. Through this creative process, they hit upon a new sort of inspiration for making music and Spiked Punch was born.

These two tracks were born out of long form improvisations between Eric & Aaron. It is most definitely music born of their environment in Brooklyn - the lo-fi bodega beats seeping out of the dozens of delis, trial and error with early sample chopping, watching YouTube tutorials for help, the eerie comfort of late nite local tv, and a sweltering Brooklyn summer cooled and fueled by Tecate. The duo also emphasizes the music was recorded on an iBook from 2004.

The music Spiked Punch have created is wildly percussive and zig zags around tweaked vocal stabs and dubbed out bass lines. When pressed for more personal descriptors for the music the band responded with this: "Coconut bongos, pineapple kick drums, stolen bike vocals, peanut chew bass-lines".