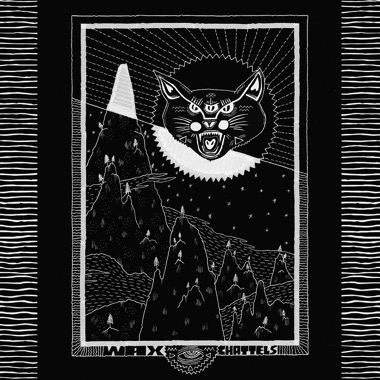 Wax Chattels
Artist
Label
Release Date
2018-05-18
Wax Chattels:
Wax Chattels
Guitarless Guitar Music, the self-imposed description chosen by New Zealand's Wax Chattels. The trio doesn't have a guitar player, but their overwhelming sound and energy create an atmosphere akin to a traditional power trio - though their music is anything but. They create hypnotic, frenetic music that's rhythmically complex and sinister. There's heavily treated keyboards, unrestrained bass lines and punishing drums. And, it's loud.

The band met while studying Jazz Performance at the University of Auckland and, after living abroad, completing Law School and/or performing in a myriad of other projects, they started Wax Chattels, working up material for a year prior to recording. "We tracked the songs as a live band to capture the energy of the live show, restricting ourselves to instruments which we play live and keeping production to a minimum."

Live, they are not to be missed. It was after a particularly insane performance that both Captured Tracks and Flying Nun signed them on the spot. The opening of the one-chord tour de force "Concrete" begins in a downright jarring place, ending in a Krautrock-via-Suicide crescendo. Recalling the other side of Kiwi underground rock history - one that's less sunny, less jangly - this new act demands your attention.