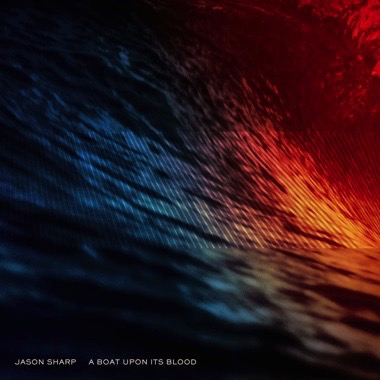 A Boat Upon Its Blood
Artist
Label
Release Date
2016-09-30
Jason Sharp:
A Boat Upon Its Blood
Jason Sharp has been a fixture of Montréal's experimental/improv scene for many years, chiefly as a saxophonist exploring drone and durational music, while also collaborating in a wide variety of jazz, avant and contemporary music ensembles. His work as a composer, conductor and band leader in his own right is now featured on A Boat Upon Its Blood, the first album-length recording to be released under his own name: a bracingly meditative multi-movement instrumental work that charts a highly compelling arc of shifting energies and intensities.

Using custom-built equipment to translate breath and heart rate into variegated sonic triggers, along with other modes of signal processing and in tandem with traditional instrumentation, the album features Sharp's own reed playing with contributions from a few guest musicians on pedal steel guitar, violin and various percussion.

Recorded by Thierry Amar (Godspeed You! Black Emperor, Vic Chesnutt) at the Hotel2Tango in Montréal and mixed and mastered by Jesse Zubot (Tanya Tagaq, Drip Audio Records), A Boat Upon Its Blood is a genre-defying album with a highly immersive and satisfying sound palette that impels deep listening and demands to be taken in as a whole. Constellation is thrilled to present Jason Sharp as a unique and invigorating new voice in modern-contemporary music.