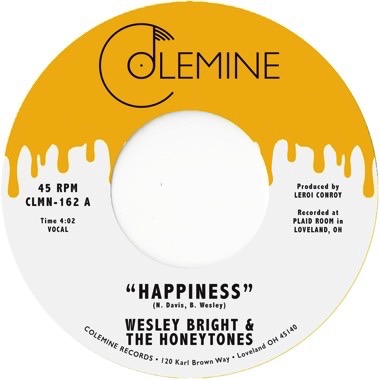 Happiness / You Don't Want Me
Artist
Label
Release Date
2018-10-19
Wesley Bright & The Honeytones:
Happiness / You Don't Want Me
Fresh, sweet soul from Akron's Wesley Bright & The Honeytones. Aftergoing through some changes in both personnel and sound, Wesleyand the guys have found their groove. This tune represents a newdirection for the band, produced by Colemine Records' in-houseproducer Leroi Conroy at their Loveland, OH studio, these tunes arerough and tough, yet super sweet as well. Maybe that because leadsinger Wesley Bright is also a beekeeper. That's right. He's a sweetsoul singer that makes honey. You can't make that up.