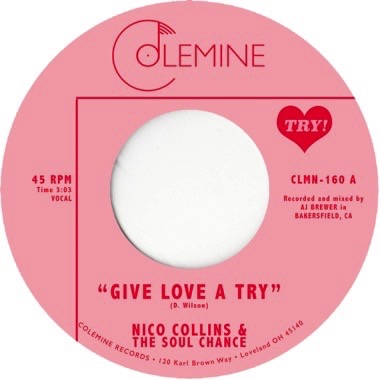 Give Love A Try / The Sole Chance
Artist
Label
Release Date
2018-10-19
Nico Collins & The Soul Chance:
Give Love A Try / The Sole Chance
Bakersfield, CA duo The Soul Chance are steeped in early reggae. Lo- fi recording techniques and sweet reggae performances are the order of the day. The A-side features a cover of the classic "Give Love A Try" by Delroy Wilson, while the B-side is a sweet soul instrumental that serves as the group's theme.