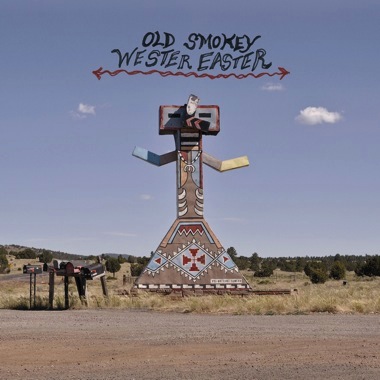 Wester Easter
Artist
Label
Release Date
2014-04-29
Old Smokey:
Wester Easter
Old Smokey is a unique five piece ensemble featuring Jim Willingham on banjo, Jason Trahan on lap steel, John Fernandes on violin/clarinet/bass clarinet, Jacob Morris on cello, and Rob Lomax on drums. Their quixotic and sometimes haunting sound has developed organically; the way the instrumentation of the band blends is both complementary and evocative. This distinctive unit began playing together over two years ago. Old Smokey's first full-length album, "Wester Easter" will be released on Cloud Recordings, April 29, 2014.

Despite a wide adventurous berth, "Wester Easter" is not the soundtrack of a flippant genre-jumping band. Throughout the album, their strong, sonorous mark is consistently there, as the instruments blend, swirl, and crescendo, then break down, from time to time, into the spidery banjo, drums, and plucked-cello skeletal substructure. Led by Jim's reedy lead vocal, spinning narratives or spilling out constellations of imagery, the whole band often joins, in chorus, to create layered harmonies or group chants.

Old Smokey is compiled of veterans of the Athens music scene. Members have played with bands such as The Olivia Tremor Control, Circulatory System, Vic Chesnutt, Ham1, Moths, Madeline, The Good Ship, and The New Sound of Numbers, to name just a few of their past and current projects. Their previous 7 inch and ep can be purchased at gypsyfarm.net.