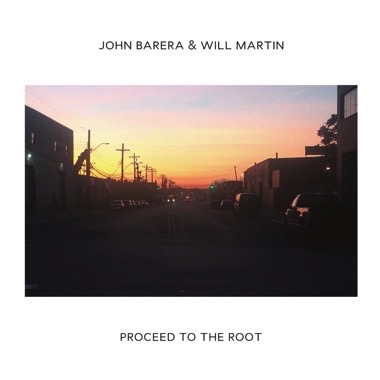 Proceed To The Root
Artist
Label
Release Date
2017-09-22
John Barera & Will Martin:
Proceed To The Root
John Barera & Will Martin Proceed to the Root of their sound on their second album & strongest work to date. A tough collection of Techno & House styles collide with Soulful electronics and touches of Dub and Jungle for an album of finely crafted, sculptural, storytelling, and no-nonsense club music.

The recording process for 'Proceed to the Root' started almost immediately after their first album 'Graceless' came out. That was when they wrote the track 'Golden Hour'. There was a lot of momentum after the release of the debut album and buoyed by it's reception, they knew they wanted to do another album together and started writing for the next one right away. Although they've released a couple EPs since the album, all of those records had been recorded before it came out. So 'Proceed to the Root' is really the beginning of the next chapter for them and their music.