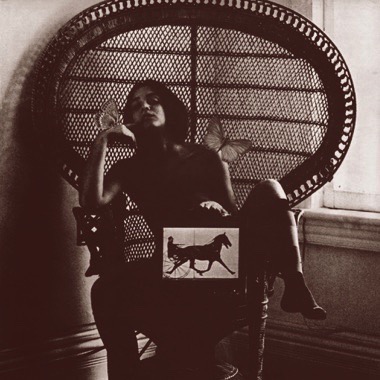 Title
Artist
Label
Release Date
2018-02-23
Jacqueline Humbert & David Rosenboom: J. Jasmine: My New Music
Privately pressed to LP in 1978 under the name "J. Jasmine" and made especially for the Ann Arbor Film Festival, with artistic collaboration from the festival's founder and Once Group artist, George Manupelli, My New Music is the debut album by Jacqueline Humbert and David Rosenboom. Featuring a cast of Mills College personalities like David Behrman and Sam Ashley on backup vocal duties, this song cycle is at every turn boundary pushing and intent upon gender-busting, yet still hilarious, sweet, and genuine, all delivered in a post-genre, art-song, cabaret musical style that happens to boast some serious avant-garde chops, courtesy of Rosenboom. If it weren't so spot on, you'd swear it was a guilty pleasure. As J. Jasmine writes, My New Music is a collection of personal stories and private desires, exposed, articulated, performed and dedicated to the hope that one person's fantasies can contribute to another person's freedom. Get lost in J. Jasmine's world for a little long while.
Robert Haigh: Creatures of the Deep
A new album of piano driven ambient music from British composer Robert Haigh. Following in the path of his albums for the Japanese Siren label, Creatures of the Deep is an underground vantage of a meeting between the musical worlds of Harold Budd and Erik Satie. With a storied musical career that has ranged widely in style - from his industrial-avant-garde works on Nurse With Wound's United Diaries label as SEMA to his legendary ambient drum and bass records as Omni Trio on Moving Shadow - Robert Haigh's work occupies a space between music and mystery. With Creatures of the Deep, Haigh is at the peak of his powers. Among noir, minimal, neo-classical landscapes are robust scatterings of bright reflection and a musical expression that is subtle and elusive yet uniquely Haigh's in its voice and masterful execution. The closer we examine, the more is revealed, and the less is defined.