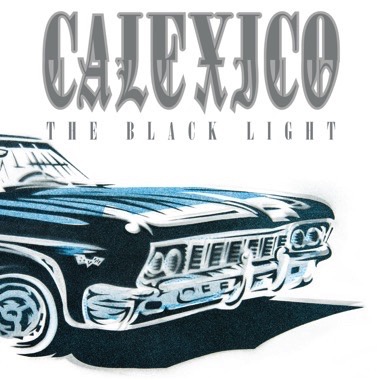 Title
Artist
Label
Release Date
2018-11-23
Calexico: The Black Light (Anniversary Edition)
An album about crossing physical and metaphorical borders that has never been timelier: Calexico's classic album "The Black Light" turns 20 this year. This limited edition celebratory anniversary edition includes all new artwork by Victor Gastelum, extensive liner notes, and 11 bonus tracks.

What was surprising about The Black Light (and what set its architects apart from their indie rock peers) was the album's unusual willingness to wade into the rapids of American and Mexican culture, fully immersing itself midstream. From the outset, with 'Gypsy's Curse', the record combines guitar twang and flamenco flourishes; and by its end, almost an hour later, it's contrived a skillful and instinctive union of smoky bar room jazz, arthouse indie rock, and compelling mariachi brass in 'Frontera'. If Calexico falls short as a name, it's only in the fact that - alongside their mining of Mexico's fertile musical past - Joey Burns and John Convertino weren't just digging into California's songbook...they were unearthing America's too.
Rachel's: Systems / Layers
Louisville-based avant-garde chamber group Rachel's present the vinyl debut of their 2003 full-length album systems/layers. This double LP album release also includes the vinyl debut of Rachel's 2005 EP, Technology Is Killing Music. Numerous recording sessions make up systems/layers, home recordings, field recordings, and several large ensemble sessions with members of the Louisville Orchestra. Preliminary work for systems/layers began in 1997, when Rachel's took to the streets of NYC armed with a DAT recorded in search of interesting sounds. This project, intended to address the issues of modern urban life, was set aside while other projects kept the band's attention. However, when Rachel's started working with the innovative New York based SITI theatre group in 2000, these recordings were given an environment to be completed.

Included on the last side of this 2xLP release, Technology Is Killing Music is an ideal companion to systems/layers. Assembled in the same cut up style, this 20-minute EP is a long-form suite comprised of material sourced from studio sessions, live performances and field recordings.