Momus: Circus Maximus
Nick Currie, the wildly prolific and much loved writer, artist and musician known as Momus began his career in 1986 with the acclaimed album "Circus Maximus," a quietly striking collection of inventive acoustic songs. While his later work would bring him to altogether different realms, on first listen, it's obvious Momus' signature charm and inventive lyricism arrived fully formed, making the record an immensely enjoyable listen from start to finish. Mixing a lively folk troubadour style worthy of Bert Jansch, along with a sunny voice befitting Donovan, Momus delivers what some consider the template for early Belle & Sebastian. The playfully eccentric collection of songs delivers punchy doses of folk balladry, Judeo-Christian imagery and a positively withering sense of humor. This expanded edition of Momus' long out-of-print debut debut album also includes a selection of three EPs from the same period: "The Beast With Three Backs" EP, the "Murderers, The Hope of Women" EP, as well as the "Jacky" EP.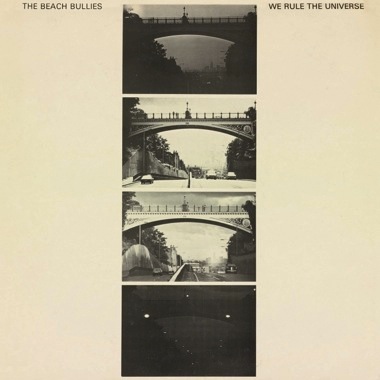 Title
Artist
Label
Release Date
2015-10-30
The Beach Bullies: We Rule The Universe
In January of 1980, James Smith's band, The Containers (which, at one time, featured his friend Robyn Hitchcock of The Soft Boys on guitar) suddenly broke up and he was left on his own. "Sod it!" he thought. Armed only with his guitar, a drum machine and his flatmate's girlfriend, Jill Fricker, to sing backup vocals, he forged ahead with his new project: The Beach Bullies.

The Beach Bullies somehow manages to sound simultaneously classic and exceptionally ahead of their time, characterized by alternating vocals and a minimal aesthetic reminiscent of their contemporaries The Television Personalities and Young Marble Giants, as well as acts that would come later, such as The Vaselines, The Pastels, and Small Factory.

This LP presents their long out of print original album, along with a digital download of previously unreleased demos and rough mixes intended for a follow-up release that never came to fruition. The liner notes also include previously unreleased photos of James and Jill from the time of the recordings, along with witty anecdotes from James himself, giving the full scoop on how this unique record came to be in the first place.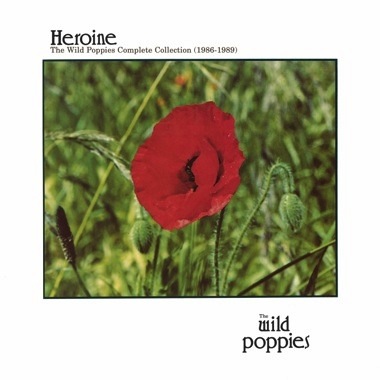 Title
Artist
Label
Release Date
2015-10-30
The Wild Poppies: Heroine: The Complete Wild Poppies Collection (1986-1989)
Originating from Wellington, New Zealand and arriving in the U.K. at the back end of the '80s, The Wild Poppies and their "Warm Wall of Sound" resided somewhere between the jangle pop of other indie scene favorites such as The Rain Parade and The Church and the proto-shoegaze of Loop, Spacemen 3 and My Bloody Valentine. Basing themselves in Oxford, and touring with well-known contemporaries such as Ride and Swervedriver (their housemates), The Wild Poppies forged a name for themselves and enjoyed a "1001 night" season as a touring favorite, before dissolving in the face of the impending U.K. rave culture. After that, as guitarist Nick Taylor states, "Nobody ever saw The Wild Poppies... Very few at least, and I suspect that those few that did can actually remember it now. I certainly can't, and I was IN the Wild Poppies." This collection compiles their long out-of-print "Heroine" LP, the "Stare at the Sun" 7", the "Out of Time" EP as well as demos for many latter-day tracks (both released and unreleased).