Will Sheff: I Am Very Far: The Lyrics
Will Sheff of Okkervil River has long been recognized for his writing: acontributor to McSweeney's, Sheff was nominated for a GRAMMY for his linernotes for Roky Erickson's 2010 album "True Love Cast Out All Evil," and TheNew York Times declared that "Sheff writes like a novelist."

It is with great pleasure that Jagjaguwar presents "I Am Very Far: TheLyrics," a hard bound lyric book containing the full scope of Sheff's visionfor his latest and most refined album to date, Okkervil River's "I Am VeryFar." Meant to function as a distinct entrance point into the content of themusic, "I Am Very Far: The Lyrics" is set for release in advance of thealbum.

Functioning as much more than a complement to the albums themselves, Sheff'sprose weaves tales both subtle and dynamic, and enriches the content of hissongs. Including the lyrics for the single "Mermaid" and other songsrecorded during the "I Am Very Far" sessions, "I Am Very Far: The Lyrics" isa complete work in its own right.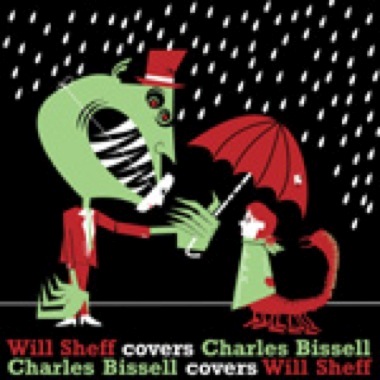 Title
Artist
Label
Release Date
2009-01-20
Will Sheff / Charles Bissell: Will Sheff covers Charles Bissell, Charles Bissell covers Will Sheff
Stepping up to the plate to ensure that the 7" single doesn't go the way of the dodo bird are Will Sheff and Charles Bissell, who each covers a song written by the other. Sheff covers "Ex-Girl Collection" which Bissell wrote and performed with his band Wrens (from their album The Meadowlands). Bissell covers "It Ends With A Fall" which Sheff wrote and performed with his band Okkervil River (from their album Down The River Of Golden Dreams). The project was initially conceived to celebrate the two songwriters collaborating on the road in early 2008 when Bissell joined Okkervil River on tour as lead guitarist for a few months.