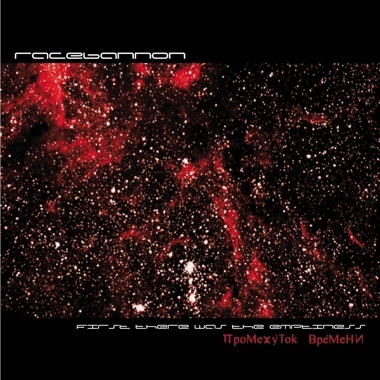 Title
Artist
Label
Release Date
2005-06-07
Racebannon: First There Was the Emptiness (reissue)
The long-awaited reissue of the debut full-length by THE pre-eminent noise-rock/post-hardcore band from the Midwest. Having been crowned one of the most important noise bands to watch by almost every important underground music publication and fans alike, Racebannon have been working hard on their next full-length for the past two years. In the meantime, their first full-length (originally released on Level Plane Records and out of print since 2001) has been impeccably remastered and made available on compact disc for the first time ever with three bonus tracks. An awesome debut, First There Was the Emptiness captures the band at a time when they had two vocalists and were at their hungriest and most anxious to prove themselves. On this album, Racebannon established themselves as an instantly important group with an enormous amount of audacity and personality. No other band was able to so fluidly terrorize their audience while luring them in for more - while attracting a crowd that normally paid no mind to avant-hardcore music. In their wake they left many a neutered punk-rock club, yet they kept getting invited to play at new clubs. Such is the paradox of Racebannon. The band is a cross breed of Gravity hipsters Antioch Arrow, Captain Beefheart/Mr. Bungle controlled spontaneity, Melvins/Blue Cheer sludgy heaviosity, and Melt Banana-like noisy spazz.
Racebannon: Satan's Kickin' Yr Dick In
A year has passed since Racebannon launched their last SCUD-like assault on eardrums in the form of the In the Grips of the Light album, but this has not been a silent time for the group. Locked away in the dungeon, and working in conjunction with the powers of rock n roll and the ineffable king of darkness, a new day descends upon the Bannon camp. If In the Grips was a dirty bomb, then Satan's Kickin Yr Dick In is an ICBM headed right for your rectal. Recorded once again with Mike Mogis at the helm, Racebannon craft a sordid tale of woe, depression, excitement, accolade, fear, rise, fall, alpha and omega through a five-part aural aria of the pleasures and pain of the rock n roll lifestyle. As much influenced by Sleeps Jerusalem as The Who's Tommy, this record finds Racebannon honing in on the kill, birthing songs, canonizing and edifying sonic Armageddon-day chicanery. The ratio of noise to music is now incorporated into one cohesive whole, and tracks often go from a funeral dirge to a defiant and pompous rock anthem into a spaced out overdose on frustration and quaaludes - often within the constraints of one song. More bottom end than a Waffle House on old-folks day, enough raw power to keep California lit for a year, more presence than a class of schizophrenics, and enough heaviosity to cause His Damnededness the Dark Lord Satan himself to either mosh or foul his undies: Indiana's bastards are back, and they are poised to destroy, phasers set on kill.
Racebannon: In the Grips of the Light
With red eyes and raised fists, the rock n roll juggernaut known as Racebannon has lumbered out of Indiana and assassinated eardrums execution-style with its underpaid and underemployed audio-sonic mindfuck. These Hoosier bastard sons have birthed several illegitimate singles and split 7" recordings and left resin-stained fingertips up and down this country with their constant touring in support of said singles and their debut LP, FIRST THERE WAS THE EMPTINESS (on Level Plane Records). Over the course of their five year existence, this band of stalwarts have brought the pain and the rock to many a face, and have continued to hone in on and refine their sound, without sacrificing their requisite anger and passion (read: balls). They've become well-known for their relentless live shows at which they've destroyed nearly every PA they've had direct line to with their noisy evangelical fanaticism. The band is a cross breed of Captain Beefheart's controlled spontaneity, Melvins and Blue Cheer-esque sludgy heaviosity, and Melt Banana-like noisy spazz. And vocalist Mike Anderson is equal parts sage medicine man a la H.R. of Bad Brains as well as David Yow's mongoloid as charismatic frontman of Scratch Acid and early Jesus Lizard.