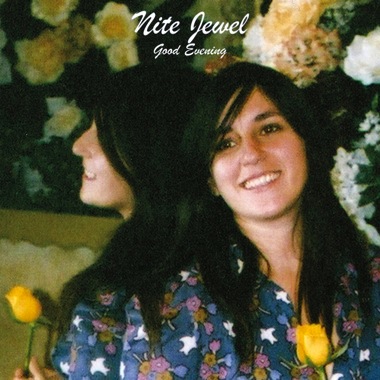 Title
Artist
Label
Release Date
2012-11-13
Nite Jewel: Good Evening (Expanded Reissue)
Occupying the twilit space between Ariel Pink's lo-fi avant pop and the codeine beats of Chromatics, Nite Jewel's debut album, Good Evening, brought a glorious new slant to the golden age of disco and became an after-hours go to from the record shelf. Recorded when Ramona Gonzalez was still a college student, Good Evening was originally released on Gloriette Records in 2008. The album is dance music on an intimate scale, drawing inspiration from Lisa Lisa & Cult Jam and Arthur Russell, filtered through a lo-fi recording process. Out of print on vinyl for several years, the reissue will include two bonus tracks, a cover of Can forebear Inner Space's "The Kamera Song" and a DāM-FunK remix of original track "What Did He Say." The updated reissue packaging also includes Gonzalez's art, poetry and lyrics from the time period.
Nite Jewel: One Second of Love
California native Ramona Gonzalez first began her transcendent minimalist dance-pop escapades in the privacy of her own home in Los Angeles with the aid of her multitrack cassette recorder. She very quickly developed her own unique sound, taking inspiration from European experimental electronic music and U.S. R&B pop, and began performing live in the L.A. area under the moniker Nite Jewel.

Since the release of Nite Jewel's mesmerizing 2008 debut Good Evening, the Los Angelese outfit has honed its lounge-pop-R&B craft across releases from Italians Do It Better, Mexican Summer and LA/Bay Area labels Gloriette Records and Human Ear, which collectively lead to a wealth of refinement and bold directness in both singing and songwriting. Then, in late 2011, the "She's Always Watching You" 7" appeared from Your Truly's Love Letters Inc. label, highlighting newly minted vocal styles for Nite Jewel and hinting at the maturation of its sound. On One Second of Love, the forthcoming Nite Jewel opus, you'll find a re-imagination of Golden-era R&B pop; future-classic sounds alongside vocal sultriness. If Nite Jewel's earlier work brought to mind the likes of Lisa Lisa or Debbie Deb on quaaludes, this new body of work may conjure up clearer images of the likes of Sade, Eurythmics-era Annie Lennox and Tracy Thorn. Produced with longtime collaborator Cole MGN (The Samps, Ariel Pinks Haunted Graffiti), the entire affair is pure, confident, singular-but-intricate and delightfully sophisticated. Nite Jewel's evolution of fidelity and nuance comes to a head with the release of One Second of Love.