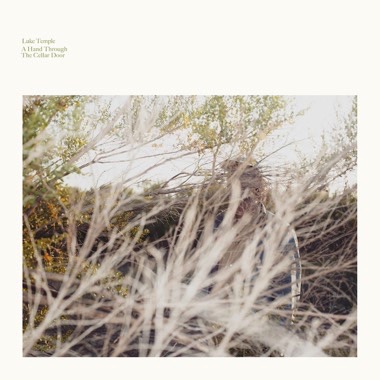 Title
Artist
Label
Release Date
2016-11-11
Luke Temple: A Hand Through the Cellar Door
A Hand Through the Cellar Door is, in many ways, Temple's most straightforward collection of song-storying tunes to date. There are tales of dysfunctional, broken homes and of dysfunctional, broken people. "Birds of Late December," with its fluttering, nimble fingerpicking, paints an exacting but impressionistic portrait of divorce through the eyes of an exceptionally wistful child. In both "Maryanne Was Quiet" and "The Case of Louis Warren" we follow two characters whose lives unravel in very different ways, though their central question is the same: After you shed all the things you think make you who you are, what is left? Temple is creating small, confident stories with a massive scope. Yes, while the tales Temple weaves are bleak, the aura of hope never quite fades from the picture. He turns the tragedies of human folly into a celebration of our eccentricities.
Luke Temple: Good Mood Fool
Good Mood Fool is an extension of the first self-titled Here We Go Magic record. It was recorded with the same sense of freedom and joy. The meat of the record finds Luke taking a sharp turn in order to keep himself interested. First single "Katie" is a prime slice of mid-80s intelligent pop, almost So- era Peter Gabriel in its rhythms and sound. Meanwhile, "Florida" is a blue-eyed soul hit, a lazy sunny evening of summer beauty. Good Mood Fool draws from myriad influences, from the hushed soulful wail of Curtis Mayfield to the dense harmonies of Gill Evans and the Bulgarian Women's Choir. It is meant to be clear in production and in content, hiding nothing
Luke Temple: Don't Act Like You Don't Care
Before the success of his group Here We Go Magic, Luke Temple worked full-time as a plasterer. At nights after work, he spent his hours crafting what would become Here We Go Magic's self-titled debut. During the days he wrote a completely different set of songs in his head. The resulting record Don't Act Like You Don't Care shines with clarity and daylight, in contrast to Here We Go Magic's hazy aquatic debut.

After recording two critically acclaimed solo records for Mill Pond (2005, 2007) Temple's work still hadn't garnered much attention from the record-buying public. Frustrated, but not defeated, he focused his creative energy into the writing of two amazing, but completely different records. Initially referred to as "The Country Record," Don't Act Like You Don't Care was shelved due to the success of Here We Go Magic's self-titled debut. Now, three years later, we're finally able to offer this incredible collection of folk-pop songs.