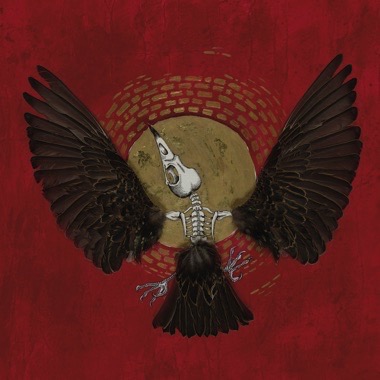 Title
Artist
Label
Release Date
2016-04-29
Jason Molina: The Townes Van Zandt Covers
At a Songs: Ohia show in the early 00s Jason Molina said to the artist William Schaff that he'd be honored to see himself depicted as one of Schaff's signature, skull-headed creatures. The pair struck up a pen pal affection in the late 90s, bonding over art and music, and frequently traded letters, drawings and historical ephemera. Schaff naturally obliged Molina's request, adding that if Molina fancied the drawing he planned to send, he would be thrilled to receive a recording of the Townes Van Zandt covers Molina had performed that night.

Months later in 2002, a cassette appeared in Schaff's Providence post box along with a polaroid of Molina's new digs, labeled "Sweet Home Chicago." Songs captured on the micrometer tape included vocal-and-guitar covers of "I'll Be Here in the Morning" and "Tower Song," along with early demos of tracks that would soon comprise Molina's magnum opus "The Magnolia Electric Co." The pair of Van Zandt covers included here, recorded at Molina's home on the north side of Chicago and released for the first time for Record Store Day, symbolize not only the creative turn Molina's songwriting had taken, from sparse and jagged indie rock to rootsy folk rock, but also a sonic bond between two friends who loved each other's work very deeply. After learning of Molina's death in 2013, Schaff spent days pouring over his lengthy correspondence with his friend, with Molina's oeuvre on repeat. He created the painting that graces the cover of this release in the process: Apropos of everything, a skull-headed creature in flight.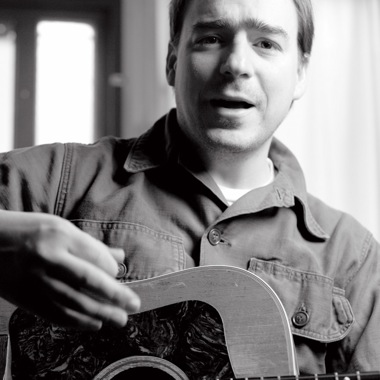 Title
Artist
Label
Release Date
2006-08-22
Jason Molina: Let Me Go, Let Me Go, Let Me Go
I wanted badly to revisit the type of songs I did on my more experimental albums The Pyramid/The Ghost/Protection Spells. I put this project together in the last days before I began what was a long and harrowing move back to Chicago. I wrote these songs as well as the half dozen or so that did not make it over the course of 3 mornings in Bloomington, Indiana and recorded them one after the other in the order they were written.
Jason Molina: Pyramid Electric Co.
This is a record of lullabies for adults — an album to lull them to a place they remember only at the quietest of moments. The guitar is a slow dance where melody and rhythm take each other by the hand. Remember the first time you heard the Rolling Stones' "Gimme Shelter"? Pyramid Electric Co is "Gimme Shelter" slowed down to 16 RPM. Jason Molina captures the same epic struggle in tone & weight. Most of the album it's just Molina in a chair with a guitar, except on one tune he's at the piano; he is Nina Simone and he is singing his guts out. Although the Songs: Ohia front-man is all alone on this album (the first under his birth name), this is not a sparse recording. He is surrounded on all sides by ghosts and an otherworldly sonic ambience. We have producer/engineer Mike Mogis (Songs: Ohia's Ghost Tropic, Bright Eyes, The Faint, Racebannon) to thank for that, for making this a well-populated album of one. Yes, this loner is singing in a room as though no one will ever hear him, as though he's entombed for eternity. Or perhaps it's just that he was trapped in the flatlands of Nebraska for one especially lonely Winter season. On Pyramid Electric Co, Molina's low-pitched vocals resemble those of West African singer Ali Farka Toure. This whole record, in fact, seems to borrow quite a bit from African musical tradition. The guitar shuffles back and forth like a pulse. And this heart has melody as its guide. There's a timeless cadence to this song and you're not quite sure how old you are anymore. It slips every now and again, like an old goat up the hillside, but it always catches itself.