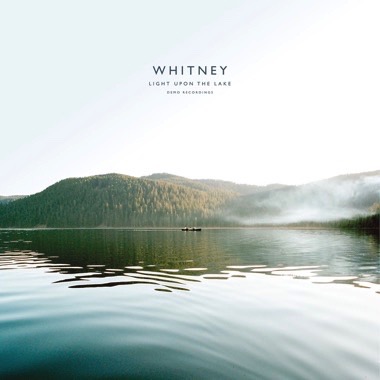 Title
Artist
Label
Release Date
2017-11-10
Whitney: Light Upon The Lake: Demo Recordings
Light Upon The Lake, the debut from Whitney, was born from early-morning songwriting sessions during one of the most brutal winters in Chicago's history. Vocalist/drummer Julien Ehrlich and guitarist Max Kakacek began writing unflinching, honest songs about everything from breakups to the passing of Ehrlich's grandfather. The pair leaned on one another for both honest critique and a sounding board for working through their newly-discovered truths. The brief, intense period of creativity for the band yielded Light Upon The Lake's exceptional, unfussy combination of soul, breezy Sixties/Seventies rock, and somber heartbreak woven together by hopeful, golden threads. After critical acclaim and nearly nonstop touring since thealbum's 2016 release, Ehrlich and Kakacek are going back to their roots - for the first time, the full demos from Light Upon The Lake will be made available. After a whirlwind year following the debut, the demos offer a way for listeners to get a glimpse into the very beginning ofWhitney's sound. "After almost two years of non-stop touring, we decided we wanted to close the chapter on Light Upon The Lake by releasing the songs in their earliest incarnations alongside a cover of a band favorite by Alan Toussaint, and an unreleased track called 'You and Me.' We're looking towards LP2 as we finish out the year on the road." - Love, Max and Julien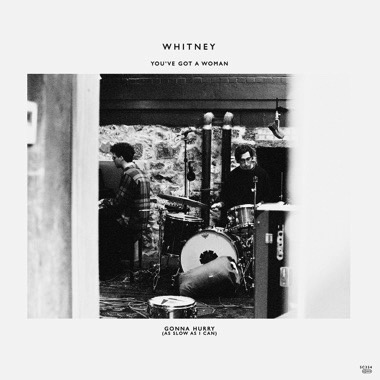 Title
Artist
Label
Release Date
2017-06-02
Whitney: You've Got A Woman (Lion Cover) b/w Gonna Hurry (As Slow AS I Can) [Dolly Parton Cover]
Ever since they wrote Light Upon The Lake as Chicago froze around them during winter 2014, Whitney have tried to make the kind of songs they'd be jealous of if someone else got there first. "You've Got A Woman," released on the B- side of Dutch duo Lion's 1975 psych-pop 7" But I Do, is precisely one of those songs. "As soon as I heard it, I wished I'd written the vocal melody; it's so catchy and powerful," says singing drummer Julien Ehrlich. Whitney's version is rich, instantaneous, and deep in groove. Much like Whitney's singles "No Woman" and "Golden Days" off last year's debut, "You've Got A Woman" is brushed with longing, nostalgia and serves to slow down time. Unlike Lion, Whitney made it their A-side. Flip the 12" and you'll find Dolly Parton's "Gonna Hurry (As Slow As I Can)," a short, tearful love song hewn from piano, brass, guitar and Julien's falsetto. Things have exploded for Whitney in a year, and time on the road meant that even Chicago feels different now—relationships have changed, friendships have drifted. But they can still retreat into their songs, snapshots of changing seasons that will always be comforting.
Whitney: Light Upon The Lake
Formed from the core of guitarist Max Kakacek (ex-Smith Westerns) and singing drummer Julien Ehrlich (ex-Unknown Mortal Orchestra), to say that Whitney is more than the sum of its parts would be a criminal understatement. The band itself is something bigger, something visionary, something neither of them could have accomplished alone. Their debut, Light Upon the Lake, marks the culmination of a short, but incredibly intense, creative period for the band.

Chicago's Whitney arrive as a fully formed gang of outsiders, their album rich in the musical history of the classic bands of the 60s and 70s. "I'm searching for those golden days." sings Ehrlich, with a subtle ripple of something that sounds like hope, on the track "Golden Days". It's a song that defines Whitney as a band. "There's a lot of true feeling behind these songs," says Ehrlich. "We wanted them to have a part of our personalities in them. We wanted the songs to have soul."

Classic and modern at the same time, they revel in concrete details, evocative turns of phrase, and thorny emotions that don't have exact names. These ten songs on Light Upon the Lake sound like they could have been written at any time in the last fifty years.