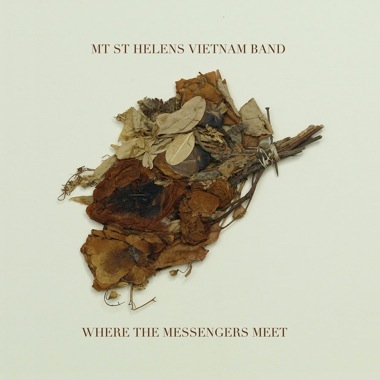 Title
Artist
Label
Release Date
2010-08-03
Mt. St. Helens Vietnam Band: Where The Messengers Meet
While it has only been 18 months since Mt. St. Helens Vietnam Band's self-titled debut, they have traveled what feels like thousands of miles. Where The Messengers Meet is in real time, an expansion of the sound of the band's eponymous debut. They take the same frantic and skewed elements and stretch them out, giving them room to breathe and blossom. Thematically, Where The Messengers Meet is an exercise in contrasts: the delicate and gentle, the dark and furious. Mt. St. Helens Vietnam Band collects powerful compositions into one cohesive whole held together with lush production and a haunting atmosphere. They are imperceptibly inching away from an angular style influenced by Modest Mouse and Wolf Parade, instead incorporating an epic sound recalling both the modern masters such as Arcade Fire, and classic pioneers, like Pink Floyd.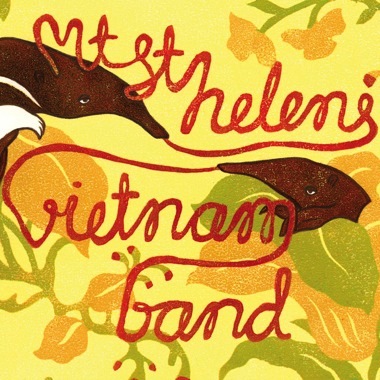 Title
Artist
Label
Release Date
2009-03-10
Mt. St. Helens Vietnam Band: Mt. St. Helens Vietnam Band
On March 10th, a promise from big brother to little brother will be realized. Benjamin Verdoes (vocals, guitar, percussion) hoped to motivate his younger brother Marshall to push forward in his drum lessons. Once Marshall got good at drums, Benjamin vowed, they'd start a band together, and now-13-year-old Marshall would have naming rights. That promise is officially made good with the release of Mt. St. Helens Vietnam Band's self-titled debut full-length. Co-produced by Scott Colburn (the Arcade Fire, Animal Collective), the album at first blush recalls Wolf Parade; the band's frayed melodic sensibilities and Benjamin's urgent, driven vocals in particular. Of course, Wolf Parade borrowed a few ideas from Modest Mouse, whose beginnings were indebted to the Pixies. This is the sort of musical lineage that creates the foundation for Mt. St. Helens Vietnam Band's debut LP. But Mt. St. Helens Vietnam Band are not solely inspired by their contemporaries; dig a little deeper and strains of Queen's over-the-top epic rock peers through, while exhilarating guitar work that nods towards Thin Lizzy appears in more than a few songs.
Vietnam: EP #1
The Social Registry are pleased to present the first of three limited edition twelve inch EPs from VietNam. Each of the three features a track from the band's self-titled full-length (released on Kemado), along with tracks recorded recently at the band's Freedom School Compound, a store-front apartment/studio that the band shares with producer Matt Boyton in Brooklyn, NY. These recordings capture the band cutting loose, writing and recording at their will, and form a perfect counterpoint to their professionally recorded full-length.