Titus Andronicus: A Productive Cough
Since debuting in 2008, Titus Andronicus [hereafter +@] has been conditioning faithful listeners to always expect only the unexpected, consistently zigging where others would zag and maintaining a steadfast dedication to fearless ambition. With the March 2 release of the new studio album A Productive Cough on Merge Records, +@ has executed the most shocking departure yet-but only if, as ever mercurial singer-songwriter Patrick Stickles insists, "you haven't been paying attention."A Productive Cough was recorded by longtime +@ producer Kevin McMahon at Marcata Recording in New Paltz, NY, with an enviable cast of 21 elite musicians whose diverse backgrounds and skill sets allow +@ to incorporate far-reaching musical styles from country to rap to soul to jazz. Even amongst such luminaries as veteran pianist Rick Steph (Cat Power, Lucero, Hank Williams Jr.) and esteemed cellist Jane Scarpantoni (R.E.M., Bob Mould, Lou Reed), listeners may be most struck by what is sure to be a star-making turn on lead vocals from Brooklyn singer Megg Farrell for the aging-punk's lament "Crass Tattoo," as the perennially raspy Stickles humbly steps away from the microphone to enable what may be +@'s most unapologetically gorgeous track yet.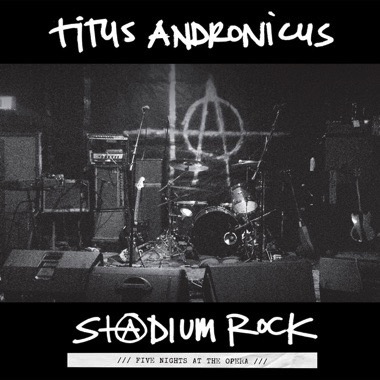 Title
Artist
Label
Release Date
2016-09-16
Titus Andronicus: S+@dium Rock : Five Nights at the Opera
Titus Andronicus and their patient patrons at Merge Records are pleased to announce the new live LP, S+@DIUM ROCK: Five Nights at the Opera, a record which will allow fans everywhere their chance to relive the auspicious occasion from the comforts of their own home. +@'s position as the most thrilling live act in rock and roll has long been etched in stone, but never before has that riveting energy been captured on wax as it is here.

The A-side to S+@DIUM ROCK revisits some of TMLT's most celebrated hits in a newly concise context, stripping away all studio wizardry until only the primal passion remains. The B-side offers fresh electric arrangements of the largely acoustic fifth act of TMLT's rock opera narrative, presenting a new perspective on the material Tiny Mix Tapes praised for "emotional intensity... unrivaled anywhere in rock music," as well as debuting the previously unreleased TMLT outtake, "69 Stones." Taken as a whole, S+@DIUM ROCK is a whirlwind journey through a moment in time never to be repeated, preserved for future generations starving for "the real deal."

The live LP will also be accompanied by a full-length concert film, available to stream online, which will serve to further immerse the consumer.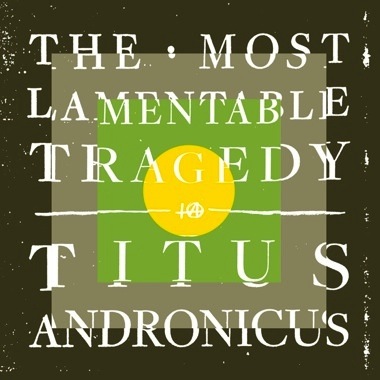 Title
Artist
Label
Release Date
2015-08-07
Titus Andronicus: The Most Lamentable Tragedy
The Most Lamentable Tragedy [hereafter TMLT] is the fourth studio album by Titus Andronicus [hereafter +@] and the band's debut for Merge Records. A rock opera in five acts, it will see release on July 28, 2015, as a digital download, double CD, and triple LP.

The central narrative of TMLT ("a work of fiction," claims singer/songwriter Patrick Stickles) concerns an unnamed protagonist whom we meet in deep despair. Following an encounter with his own doppelganger (an enigmatic stranger, identical in appearance though opposite in disposition), long held secrets are revealed, sending our protagonist on a transformative odyssey, through past lives and new loves, to the shocking revelation that the very thing that sustains him may be the thing to destroy him.

TMLT is both the crown jewel of the band's discography and the legend that contextualizes their entire body of work. It reveals that +@ are what hardcore fans have said they are for years, and what the world must now recognize them to be: not merely the greatest rock and roll band of this era, but one of the greatest rock and roll bands of all time.